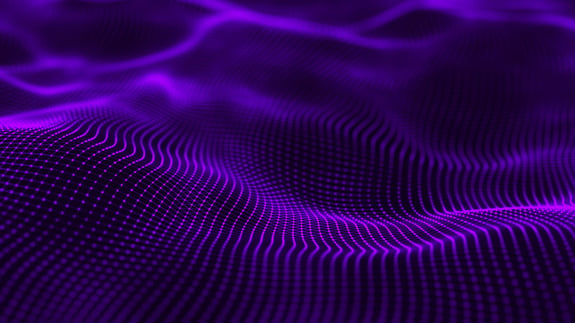 Treasury Management Software for Banks
We help your treasury teams control risk and exposures by integrating with your existing infrastructure, supporting your immediate and long-term business demands.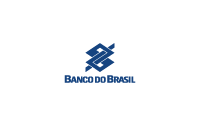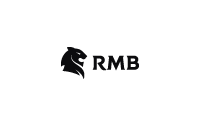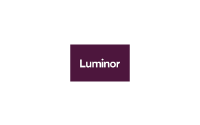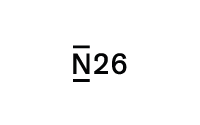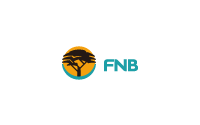 Focus & Make Informed Decisions Instantly
A treasury toolkit to provide real-time, transparent control of capital and liquidity management, utilising multiple asset classes.
Access to real-time pricing, dealing, positions, blotters, exposures, pre- and post-deal limit keeping and profitability.
Connectivity to market and ERPs provides an agile, efficient, analytical solution to the modern treasurer.
Effective Operational Alignment
Configurable workflows improve dealing room efficiency through automation, removing time-consuming manual processes.
Comply with policies and regulations using checks & controls, and fully audited processes and events. Ensuring your business-as-usual processes are uninterrupted.
Automated alerts across the organisation to traders, risk & security teams when risks and controls are breached.
Designed With Regulation in Mind
Operating in real-time, Siena boasts pre-quote, pre-deal and post-trade risk and limit checking.
The solution is MiFID II compliant, with API's to leading ARM and APA regulatory repositories.
Best execution is provided by real-time capture of all pricing events, and communications behind every quote and every deal.
TREASURY MANAGEMENT SOLUTIONS
The Definitive Treasury Toolkit, Connected.

Operating Model Integration
Flexible integration to existing systems using ready-to-deploy adaptors and harnessing APIs that support any message format and communication with existing applications.

Dealing Channels
Siena comes with a suite of integrations to dealing venues. Dealers can execute trades on external execution venues that are instantaneously imported to update positions in real-time.

Rates and Pricing
Flexible rate aggregation and margining functionality across a comprehensive set of parameters including, channel, trader, sales, counterparty, trading group, asset class, currency, amount bands and tenors.

Profit & Loss, Positions & Cash Flows
Revaluations for all asset classes and derivative valuation reports. FX P&L adjusted against closing rates; derivatives assessed as OTM/ITM/ATM when prices update.

Risk & Compliance
Interest rate sensitivities, gap analytics, durations and volatilities, 'what if' yield analysis, full range of risk and volatility analytics available at your fingertips.

Asset & Liability Management
Stress testing balance sheet, liquidity and income projections, user-defined business-centric horizons, interest and market risk, funds and transfer pricing.
Siena.
Modular, Flexible Banking Solutions
Powerful technology within the Siena ecosystem is at the core of our modular solutions including pre & post-trade processing, treasury, sales trading, customer portals, risk management, and regulatory compliance.
CUSTOMER SUCCESS STORIES
Working With Banks To Build Strong & Long-Lasting Partnerships
"We are delighted to announce our partnership with Eurobase, one of the most trusted and reliable treasury management software providers in the market. As we continuously invest in the management of our treasury operations and mitigation of financial and reputational risk, this platform will further enable us to underpin our bank treasury activities."
"We are pleased to enter into partnership with Eurobase. They clearly understood our objectives, were highly reactive, and we now see them as a major strategic partner for our current and future developments in our Treasury and Markets trading processes."
"The Siena Front Office, Rate Manager & e-Trading solutions have given the Bank's Treasury the toolsets to offer customers an enhanced experience, whilst improving our dealing workflow and accountability."
"We are delighted that Siena is now live and underpinning our Treasury operation. Throughout the implementation, Eurobase maintained a high level of service on many fronts including account management, project management, commercial input and support. Siena was delivered, including customisations, to specification, and within budget."
Easy Engagement From Our First Conversation
Meet with us
Arrange a call with the Siena team, come and meet us, discuss your issues and thoughts.
Work with us
Lets get our teams together and look at how we can help overcome your challenges and identify the highest risk vs the quickest wins.
Onboard with us
We'll work with you and any of your chosen 3rd parties to improve your performance and regain control using our suite of modules and integration options.
Experienced
We have extensive experience of banking, treasury management and solution delivery supported by a strong partner network.
Understanding
We understand the challenges you face; we've been in your position, and we can share how we dealt with those challenges.
Collaborative
We work with you as a strategic partner to deliver the best outcomes for you, your organisation and your teams.
Frequently Asked Questions
Why Eurobase
Eurobase stands out as the premier choice for your treasury software solution needs, offering a multitude of compelling reasons to partner with us:
30+ Years of Expertise:
With a legacy spanning over three decades, Eurobase excels in delivering innovative solutions honed by experience.
Domain Excellence:
Specialising in treasury and trading software for banks, we provide solutions finely tuned to your industry's nuances and challenges.
100% Implementation Success:
Our track record speaks for itself - every project achieves successful outcomes backed up by our fully referenceable customer base.
Global Presence:
Operating in 25+ countries, we bring a global perspective to deliver solutions aligned with diverse market needs.
Dedicated Support:
Our UK-based dedicated support team is readily available to address your queries, resolve issues, and provide ongoing guidance. This commitment to customer satisfaction is an integral part of our ethos.
Partnering with Eurobase means accessing decades of experience, specialised knowledge, and unwavering commitment, empowering you to navigate the treasury landscape with confidence.
What are the benefits of a Treasury Management System?
A Treasury Management System (TMS), like Siena Treasury, offers numerous advantages for businesses. It optimises liquidity management, enhances cash flow visibility across multiple currencies, and facilitates accurate financial and regulatory reporting. TMS solutions also help in minimising financial risks through sophisticated risk analysis tools. Whether you're a bank or a corporation, utilising a TMS enhances decision-making, reduces manual errors, and supports compliance with regulatory standards.
Can Siena Treasury capture my real-time treasury cash position?
Yes, Siena Treasury software empowers you with real-time insights into your treasury's cash position, enabling you to make informed cash management decisions promptly. Stay in control of your liquidity and respond to market changes effectively with Siena Treasury's real-time capabilities.
Can Siena Treasury show me all of my cashflows and treasury cash ladder?
Yes, the Siena treasury system offers a comprehensive view of your cashflows and treasury cash ladder. You can visualise and analyse your cashflows across different accounts and financial instruments. The treasury cash ladder feature helps you understand the maturity profile of your financial assets and liabilities, assisting in planning and optimising your financial strategies.
What financial instruments are available in Siena Treasury?
Siena Treasury provides a wide range of financial instruments to manage your treasury effectively. These include money market instruments, foreign exchange contracts, interest rate derivatives, negotiable instruments and more. With Siena Treasury's robust support for various financial instruments, you can efficiently manage cash positions and interest rate exposure, execute transactions, hedge risks, and optimise your investment strategies.
What is Treasury Management software?
Treasury Management software, such as Siena Treasury, is a comprehensive solution designed to streamline financial operations within an organisation. It automates treasury processes and centralises all cash flow data related to treasury operation management, risk mitigation, and optimisation of financial resources. With its robust features and the benefit of full integration with both market data and ERP's, Treasury systems automate tasks like cash forecasting, risk analysis and payment processing, enhancing the overall financial efficiency of businesses.
BLOGS & WHITE PAPERS
Treasury IQ
Get up-to-date intelligent treasury insights from our market experts. Follow us on LinkedIn and don't miss out on our upcoming blog posts.