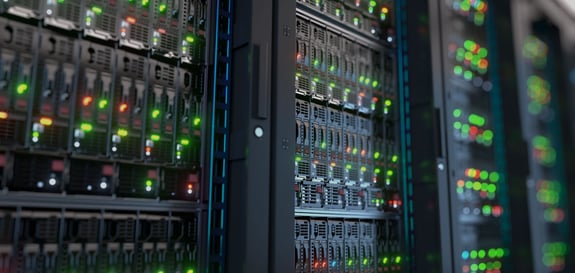 On Demand. On Budget. On Time.
Our managed service delivers ultimate peace of mind that our solutions are always available, looked after by experts and can scale easily in response to demand. It reduces the need for large up-front investment and allows your IT resources to manage additional projects. The service ensures our solutions are rapidly deployed and simple to maintain, monitor and upgrade.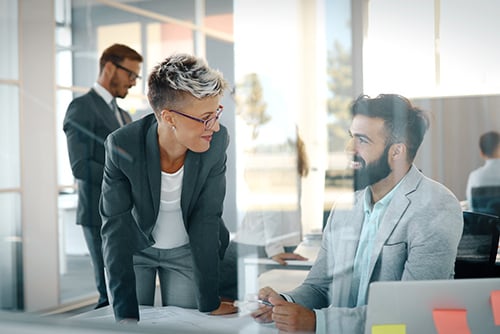 Our Dedicated Managed Service Includes:
Single Provider
Provisioning, management and support of both the underlying infrastructure and business solutions.
Inherently Secure
Security assured and managed across all layers including firewalls, servers, storage, data in transit and at rest. Certified ISO 9001, 14001, 27001 and SOC2 standards.
Service Management
Provision of appropriate and agreed reporting to measure that the service is in line with the key performance metrics.
Flexible Resources
Server specifications such as number processors, storage, memory, etc., can be modified as required.
Proactive Monitoring
Pre-emptive prevention of potential hardware or operating system failures including the availability of key services.
Cost Effective
No long-term investment in hardware is required. Optimising the usage of in-house IT resources.
Strict SLA's
Service levels include hardware and software availability, security patches,
support responsiveness,
system upgrades and maintenance.
Top Tier Data Centres
Partnering with world-class data centre providers, we offer a range of hosting options to suit your specific requirements.
High Availability 99.9%
Underpinned by top-quality hardware components, redundant power supply, regular managed backups. Managed and monitored 24/7.
How Will A Managed Service Benefit You?
Secure access to our applications and services allows you more time to focus on core competencies with reduced internal infrastructure and resources required. You will never need to worry about having enough bandwidth, server capacity or managing data back-ups, we will take care of it – all for a pre-agreed fee.
Predictable pricing
Simplify budgeting by removing unexpected costs such as equipment failures and adhoc maintenance fees.
Reduced one-off cost
Remove significant upfront hardware and software expenses. Reduce additonal costs for overtime and administration.
Always available expertise
Direct access to our team of industry, hardware, platform and systems experts whenever you need them.
Reduced deployment time
Upfront investment, set-up and configuration can take months. With cloud deployments, our virtual data centers are immediately available which vastly reduces deployment time.
Secure
Adopting the latest security techniques and technologies, offering 24/7 security maintenance.
Scalability
Access to extensive hardware and software resources allows us to easily meet fluctuations in processing demands and business growth.