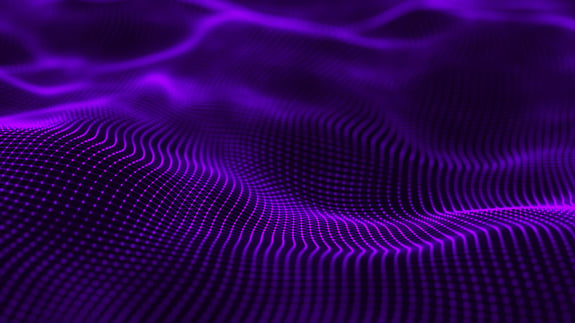 International Payments Software for Banks
Your corporate customers need simple, intuitive international payments capability. Siena provides a seamless customer experience, security, streamed live rates, charting and news feeds to meet customer demands.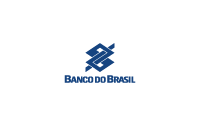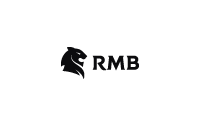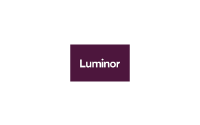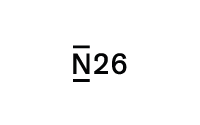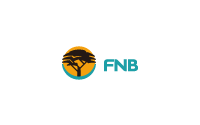 Providing Confidence in Cross-Border Payments
Stream live pricing to your customers providing control and transparency.
Offer competitive pricing and keep FX revenue on your books, not someone else's
Manage risk and increase FX coverage with real-time cover & deal and auto-hedging.
Build Deeper Relationships Where it Matters
Analyse customer behaviour and develop a complete profile of your customers.
Offer your customers a seamless experience with integrated payments, bulk payments, news and charting.
Provide confidence with security built-in meeting PSD2 requirements and repudiated transactions.
Give Unrivalled Access to Your Corporate Customers
Enable corporate payments from any location using industry-standard messaging.
Reduce operational overheads by giving customers control over their payment data.
Alert users of expected payment settlements before maturity.
CROSS BORDER PAYMENTS SOLUTION
A Global Payments Solution
for Your Customers

Flexibility and Control
Retain and capture increased FX revenue with complete pricing control. Siena integrates with your existing infrastructure enabling you to retain your current risk controls as needed, such as AML/KYC.

Cover & Deal and Agency Execution
Protect your market position and increase your currency offering with auto-hedging and cover & deal automation backed up with standout trading controls, payment cut-offs and four-eye processing.

Efficiency
Reduced in-house IT dependencies. Benefit from improved STP and eliminate rekeying of data. Data files are generated to payment message-specific templates such as SWIFT and local clearing.

Security and Reliability
Benefit from multi-factor security, transaction repudiation, configurable 4-eye user authorisation and full audit trails, all built around a system that consistently delivers optimum performance.

Reduce Operational Overheads
Adaptable auto-pricing models, real-time balance & limit checks, and automatic intra-EU payment charge rules help increase operational efficiency.

Process & Systems Integration
Customise behaviour and appearance of corporate customer portals for a seamless experience. Plug-ins to core banking and other 3rd-party solutions and existing pricing engine or 3rd-party aggregators.
Siena.
Modular, Flexible Banking Solutions
Powerful technology within the Siena ecosystem is at the core of our modular solutions including pre & post-trade processing, treasury, sales trading, customer portals, risk management, and regulatory compliance.
CUSTOMER SUCCESS STORIES
Working With Banks To Build Strong & Long-Lasting Partnerships
"We are delighted to announce our partnership with Eurobase, one of the most trusted and reliable treasury management software providers in the market. As we continuously invest in the management of our treasury operations and mitigation of financial and reputational risk, this platform will further enable us to underpin our bank treasury activities."
"We are pleased to enter into partnership with Eurobase. They clearly understood our objectives, were highly reactive, and we now see them as a major strategic partner for our current and future developments in our Treasury and Markets trading processes."
"The Siena Front Office, Rate Manager & e-Trading solutions have given the Bank's Treasury the toolsets to offer customers an enhanced experience, whilst improving our dealing workflow and accountability."
"We are delighted that Siena is now live and underpinning our Treasury operation. Throughout the implementation, Eurobase maintained a high level of service on many fronts including account management, project management, commercial input and support. Siena was delivered, including customisations, to specification, and within budget."
Easy Engagement From Our First Conversation
Meet with us
Arrange a call with the Siena team, come and meet us, discuss your issues and thoughts.
Work with us
Lets get our teams together and look at how we can help overcome your challenges and identify the highest risk vs the quickest wins.
Onboard with us
We'll work with you and any of your chosen 3rd parties to improve your performance and regain control using our suite of modules and integration options.
Experienced
We have extensive experience of banking, treasury management and solution delivery supported by a strong partner network.
Understanding
We understand the challenges you face; we've been in your position, and we can share how we dealt with those challenges.
Collaborative
We work with you as a strategic partner to deliver the best outcomes for you, your organisation and your teams.
Frequently Asked Questions
Why Eurobase
Eurobase stands out as the premier choice for your payments software solution needs, offering a multitude of compelling reasons to partner with us:
30+ Years of Expertise:
With a legacy spanning over three decades, Eurobase excels in delivering innovative solutions honed by experience.
Domain Excellence:
Specialising in treasury, trading and payments software for banks, we provide solutions finely tuned to your industry's nuances and challenges.
100% Implementation Success:
Our track record speaks for itself - every project achieves successful outcomes backed up by our fully referenceable customer base.
Global Presence:
Operating in 25+ countries, we bring a global perspective to deliver solutions aligned with diverse market needs.
Dedicated Support:
Our UK-based dedicated support team is readily available to address your queries, resolve issues, and provide ongoing guidance. This commitment to customer satisfaction is an integral part of our ethos.
Partnering with Eurobase means accessing decades of experience, specialised knowledge, and unwavering commitment, empowering you to navigate the payments landscape with confidence.
What is international payment software?
International payment software, also known as cross-border payment software, is a specialised solution designed to facilitate secure and efficient money transfers between individuals, businesses, and financial institutions across different countries. This software streamlines the complex process of cross-border transactions, ensuring seamless currency conversion, compliance with international regulations, and reliable fund transfers. Siena Payments is a leading FX payments solution, specifically designed for banks, to enhance their cross-border payment capabilities.
What are the benefits of a payment solution?
A payment solution, such as Siena Payments, offers numerous benefits for businesses and financial institutions. It enables faster and more cost-effective cross-border transactions, reducing operational overhead. Customers have control and experience optimised pricing, improved transaction speeds and transparency, leading to higher customer satisfaction.
How does Siena Payments improve the experience of my customers?
Siena Payments is designed to enhance the experience of businesses by simplifying the cross-border payment process. For banks, it offers streamlined international payment capabilities, helping them expand their global reach and serve international customers more effectively. It also provides the banks' customers with a user-friendly platform to lock in current and future prices for hassle-free cross-border money transfers, ensuring that their transactions are fast, secure, transparent and at the best price.
How secure is Siena Payments?
Siena Payments prioritises the security of cross-border payments. It incorporates robust cybersecurity measures, including encryption, multi-factor authentication, and compliance with international data security standards. These security features safeguard sensitive financial data and ensure that all transactions conducted through Siena Payments are highly secure. Rest assured that your cross-border payments are protected against cyber threats and data breaches.
Does Siena Payments allow access to streamed live pricing?
Yes, Siena Payments offers access to streamed live pricing for currency exchange rates. This feature enables users to monitor real-time currency exchange rates, ensuring that they can make informed decisions when conducting cross-border transactions. Access to live pricing enhances transparency and allows users to take advantage of favourable exchange rates, resulting in more cost-effective and efficient cross-border payments.
BLOGS & WHITE PAPERS
Treasury IQ
Get up-to-date intelligent treasury insights from our market experts. Follow us on LinkedIn and don't miss out on our upcoming blog posts.