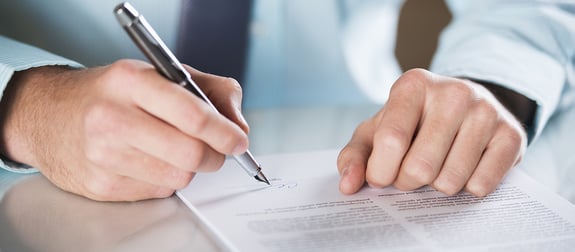 Testimonials
"The implementation of Synergy2 and our engagement to date with Eurobase has been well received. The Synergy2 platform has so far met our needs for an end-to-end platform, from submission, underwriting and acceptance through to accounting and reporting. We look forward to the continuous development of the Synergy2 platform and an ongoing and long-term relationship with Eurobase."
"Modernization of our system technology is key to Farm Mutual Re's future strategic success. In partnering with Eurobase and implementing
Synergy2
, we have gained significant operational efficiencies and enhanced our decision-making process. We are confident that this investment will provide a strong return in the long term and we look forward to the positive impact it will have on our members and partners."
"We've worked with Eurobase for a decade now. The Insurance Solutions team understands the complexities of our business and processes, and we trust the team to deliver a successful implementation for us."
"We are actively investing in updating, integrating and streamlining our processes and technology. We selected Eurobase, as its synergy2 system makes the complex task of making Non-Conventional and Conventional reinsurance business work on one single platform both straightforward and simple. Additionally, its Insurance Solutions team has significant experience in our business, and rapidly understood and met our requirements. This implementation provides us with a strategic and operationally effective underwriting platform for key aspects of our business. We look forward to the improvements to data quality and governance that synergy2 will bring, and to a long, successful partnership with Eurobase."
"A diligent selection process preceded the selection of Synergy2. I am very optimistic that
Synergy2
will make it possible for FBS Re to achieve better internal governance structure, strengthen and facilitate better reinsurance service delivery, and enhance real-time data analytics to be backed by trending AI tools."
"It's great that the board of the company decided to go with Eurobase. Accordingly, we expect the Synergy2 platform provided by Eurobase to meet all our business requirements; from end-to-end processing to complex business analytics and reporting.  We understand that Eurobase is well known for its post-implementation support and we look forward to the long-term partnership with them."
"We assessed four international players based in the U.S. and Europe. We selected Eurobase's synergy system as we believe it is the most modern technology available. It is the only product able to deliver tangible benefits when measured in terms of cost savings and increased profitability. Eurobase was also flexible in handling our requirements and was capable of supporting both the reinsurance and captive operations which was vital to our needs."
"We have had a strong relationship with Eurobase for twenty four years and they have a proven reputation with Beazley for successful delivery, as demonstrated across a number of projects in recent times. This, together with Eurobase's reputation for product investment were key factors in our decision to commit to an enterprise agreement."
"We were looking for an underwriting system which was flexible enough to handle the complexity of transactions we manage but also simple enough to use. We found that in synergy2 in addition to being a robust platform. synergy2 helps the Horseshoe Group better serve our clients' needs."
"As a Director of Sapphire, I am proud to have Eurobase as a partner and elevate our technology to the next level using Synergy2. After a long selection process for core business software, we found Synergy2 fits excellently to our requirements."
"Himalayan Re chose Eurobase Synergy2 for its user friendly, yet comprehensive Reinsurance Business Administration and flexible business intelligence reports for optimisation of business objectives. Workflow automation has helped streamline underwriting and claims handling. Himalayan Re has gained end-to-end processing capabilities within a short span of one year of its commencement of business operations."
"We were really impressed with the depth and breadth of functionality within Synergy2. It will bring real tangible benefits to our business and streamline our operations. The team at Eurobase has listened closely to our requirements and demonstrated genuine subject matter expertise. The ability of the Eurobase team to tailor the solution to maximise the value to our business has been beyond expectation and we couldn't be more pleased with the solution."
"We are delighted to announce our partnership with Eurobase, one of the most trusted and reliable treasury management software providers in the market. As we continuously invest in the management of our treasury operations and mitigation of financial and reputational risk, this platform will further enable us to underpin our bank treasury activities."
"We are pleased to enter into partnership with Eurobase. They clearly understood our objectives, were highly reactive, and we now see them as a major strategic partner for our current and future developments in our Treasury and Markets trading processes."
"The Siena Front Office, Rate Manager & e-Trading solutions have given the Bank's Treasury the toolsets to offer customers an enhanced experience, whilst improving our dealing workflow and accountability."
"As one of the most trusted and reliable treasury management software providers in the market, we are delighted to have selected Siena as our platform to undertake the bank's treasury activities including regulatory reporting and compliance management requirements. Bank Leumi is underpinned by its client-centric, solutions-driven approach, and we are confident that the Siena platform will help to strengthen our offering."
"We are delighted that Siena is now live and underpinning our Treasury operation. Throughout the implementation, Eurobase maintained a high level of service on many fronts including account management, project management, commercial input and support. Siena was delivered, including customisations, to specification, and within budget."