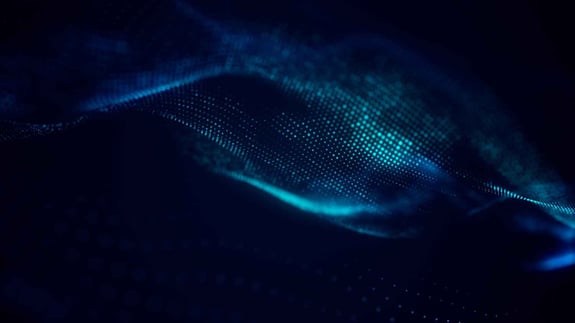 Reinsurance Software for the Digital Age
Synergy2 for reinsurance covers the full end-to-end lifecycle for underwriting, claims, retrocession and accounting. Emerging technologies such as AI & ML, in addition to data analytics, are all embraced in an ecosystem that delivers performance, agility and efficiency.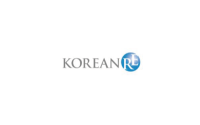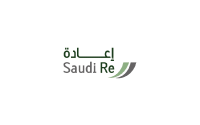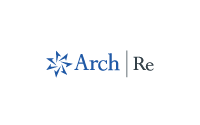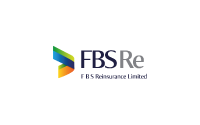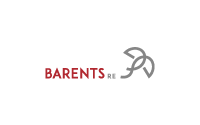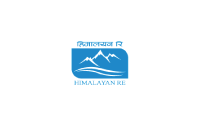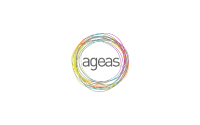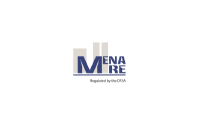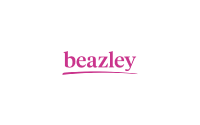 Empower Decision-Making Through Real-Time Analytics & Management Information
Synergy2 allows information from across the lifecycle to be analysed and shared through a fully customisable data analytics suite.
KPIs with complete drill-down capability delivering real-time information for the boardroom and all business departments.
Automate the creation and presentation of data across the business with drag-and-drop capability.
Improve Operational Efficiency Through Business Automation
Capture your key controls across the lifecycle, such as underwriting guidelines and claims authority limits, in a powerful yet flexible workflow.
Pass data seamlessly across the organisation while still enforcing segregation of duties.
Automate data capture and improve the quality of information across the business.
Gain an Edge with a Best-of-Breed InsurTech Ecosystem
Integrate with business partners using digital messaging to speed up the accounting, binding and claims processes.
Exploit new technologies to gain a competitive edge in a market that is accelerating towards high-speed, high-detail transactions.
Embrace emerging technologies such as Artificial Intelligence and Machine Learning to automate business processes.
REINSURANCE SOFTWARE
A Powerful Reinsurance Solution to Collect, Contextualise & Analyse Your Data

End-to-End Lifecycle
End-to-end capability across treaty and facultative business. Synergy2 supports the full policy lifecycle of quote, bind & renew, and claims management.

Retrocession
Integrated retrocession that optimises returns across complex programmes. Synergy2 supports Proportional and Non-Proportional Treaty and Fac.

Data Analytics
Visually display KPI's and provide full drill-down capability, ensuring fingertip control across all operations.

Credit Control
Detailed technical accounting underpins AP/AR processing with intelligent cash matching and bank account reconciliation.

Integration
Share information with your enterprise and business partners through Synergy2's RESTful web services.

Digital Reinsurance
Benefit from improved operational efficiency through a solution which supports digital messaging.
"The implementation of Synergy2 and our engagement to date with Eurobase has been well received. The Synergy2 platform has so far met our needs for an end-to-end platform, from submission, underwriting and acceptance through to accounting and reporting. We look forward to the continuous development of the Synergy2 platform and an ongoing and long-term relationship with Eurobase."
"Modernization of our system technology is key to Farm Mutual Re's future strategic success. In partnering with Eurobase and implementing
Synergy2
, we have gained significant operational efficiencies and enhanced our decision-making process. We are confident that this investment will provide a strong return in the long term and we look forward to the positive impact it will have on our members and partners."
"We are actively investing in updating, integrating and streamlining our processes and technology. We selected Eurobase, as its synergy2 system makes the complex task of making Non-Conventional and Conventional reinsurance business work on one single platform both straightforward and simple. Additionally, its Insurance Solutions team has significant experience in our business, and rapidly understood and met our requirements. This implementation provides us with a strategic and operationally effective underwriting platform for key aspects of our business. We look forward to the improvements to data quality and governance that synergy2 will bring, and to a long, successful partnership with Eurobase."
"A diligent selection process preceded the selection of Synergy2. I am very optimistic that
Synergy2
will make it possible for FBS Re to achieve better internal governance structure, strengthen and facilitate better reinsurance service delivery, and enhance real-time data analytics to be backed by trending AI tools."
"It's great that the board of the company decided to go with Eurobase. Accordingly, we expect the Synergy2 platform provided by Eurobase to meet all our business requirements, from end-to-end processing to complex business analytics and reporting.  We understand that Eurobase is well known for its post-implementation support and we look forward to the long-term partnership with them."
"We were really impressed with the depth and breadth of functionality within Synergy2. It will bring real tangible benefits to our business and streamline our operations. The team at Eurobase has listened closely to our requirements and demonstrated genuine subject matter expertise. The ability of the Eurobase team to tailor the solution to maximise the value to our business has been beyond expectation and we couldn't be more pleased with the solution."
Easy Engagement From Our First Conversation
Meet with us
Arrange a call with the Synergy2 team, come and meet us, discuss your issues and thoughts.
Work with us
Lets get our teams together and look at how we can help overcome your challenges and identify the highest risk vs the quickest wins.
Onboard with us
We'll work with you and any of your chosen 3rd parties to improve your performance and regain control using our cloud-based platform.
Experienced
We have extensive experience of (re)insurance, captive insurance and solution delivery supported by a strong partner network.
Understanding
We understand the challenges you face; we've been in your position, and we can share how we dealt with those challenges.
Collaborative
We work with you as a strategic partner to deliver the best outcomes for you, your organisation and your teams.
Frequently Asked Questions
Why Eurobase?
Eurobase stands out as the premier choice for your reinsurance software needs, offering a multitude of compelling reasons to partner with us:
30+ Years of Expertise:
With a legacy spanning over three decades, Eurobase excels in delivering innovative solutions honed by experience.
Domain Excellence:
Specialising in reinsurance, we provide solutions finely tuned to the industry's nuances, challenges and opportunities.
100% Implementation Success:
Our track record speaks for itself - every project achieves successful outcomes backed up by our fully referenceable customer base.
Global Presence:
Operating in 25+ countries, we bring a global perspective to deliver solutions aligned with diverse market needs.
Dedicated Support:
Our UK-based dedicated support team is readily available to address your queries, resolve issues, and provide ongoing guidance. This commitment to customer satisfaction is an integral part of our ethos.
Inclusive Solutions:
From Bluechip to SMEs and startups, our adaptable solutions cater to businesses of all sizes and stages.
Partnering with Eurobase means accessing decades of experience, specialised knowledge, and unwavering commitment, empowering you to navigate the reinsurance landscape with confidence.
What service, support and ongoing investment can you expect as a Eurobase customer?
Eurobase is committed to delivering exceptional service, robust support, and ongoing product investment for our clients. Our dedicated UK-based customer support team is readily available to address queries and provide guidance. We continually enhance our reinsurance software based on industry trends and client feedback. Our roadmap includes regular updates, feature enhancements, and compatibility improvements, ensuring that Synergy2 evolves alongside your evolving needs.
What are the Synergy2 hosting options?
Synergy2 offers flexible hosting options tailored to your preferences and security requirements.
We offer Microsoft AZURE cloud hosting, we can also work with your existing cloud providers or deliver on-premise if required.
Our experts guide you in selecting the ideal hosting solution based on your unique operational environment.
Incorporating reinsurance software like Synergy2 elevates your reinsurance operations, enhancing efficiency and competitiveness in the ever-changing insurance landscape. Explore our solutions to experience firsthand the transformative power of advanced reinsurance management software.
What is the implementation time period for Synergy2?
The implementation timeline for Synergy2 varies and is based on several factors, including the complexity of your organisation's needs, existing infrastructure, data migration, quality of data and the availability of client resources. Typically, implementations range from 4 to 8 months, a timeframe carefully chosen to ensure both thorough integration and optimal performance.
During the pre-sales phase, you'll become acquainted with your dedicated Synergy2 implementation team, who will remain closely involved throughout the process. This early introduction allows the team to gain a deep understanding of your specific needs, paving the way for a collaborative partnership. This proactive engagement facilitates a seamless implementation, ultimately delivering the desired outcomes in a timely manner.
What are the benefits of a Reinsurance system?
A reinsurance system should offer a number of advantages, such as processing facultative and treaty, assumed and ceded, proportional and non-proportional in a single application. It should deliver precise risk evaluation, allowing for optimal coverage and informed business decisions. The benefits include improved risk management, minimised claims leakage, enhanced underwriting accuracy, and streamlined operations. Additionally, it fosters seamless collaboration between insurers and reinsurers, facilitating effective communication and data exchange.
What is Reinsurance software?
Reinsurance software, like Synergy2, is designed to optimise and streamline processing within a reinsurance carrier. It empowers companies to manage risk effectively by facilitating the transfer of liability to other insurers. This results in reduced exposure and enhanced profitability. Reinsurance software solutions automate tasks related to policy administration, risk assessment, claims handling, and financial reconciliation, ensuring accuracy and transparency in operations.
BLOGS & WHITE PAPERS
Reinsurance IQ
Get up-to-date intelligent reinsurance insights from our market experts. Follow us on LinkedIn and don't miss out on our upcoming blog posts.