Reinsurance Software Solution
"We selected Eurobase, as its synergy2 system makes the complex task of making Non-Conventional and Conventional reinsurance business work on one single platform both straightforward and simple. Additionally, its Insurance Solutions team has significant experience in our business, and rapidly understood and met our requirements. This implementation provides us with a strategic and operationally effective underwriting platform for key aspects of our business."
- Isa Ali, Chief Technology Officer, Saudi Re

A reliable view of your business
Everything runs more smoothly when your operations are in sync. synergy2 is a software solution for reinsurance operations, covering all business processes for underwriting, claims, retrocession and accounting, thus avoiding re-keying and providing you with the coveted 'single version of the truth' across all operations.
Effective cash flow management
Easily integrated into existing infrastructure or performing as an end-to-end service, synergy2 can help you to:
Cut transaction times by 50%
reduce costs up to 30%
Decrease processing time by 50%
Improve in efficiency
Grow GWP volumes without increasing headcount
View limit and aggregate erosion

Determine the optimum risk retention

Perform "what-if" analysis

Be alerted to business anomalies

Demonstrate regulatory compliance
Picture your

risk exposure

Monitor capacity allocation

Underwrite with certainty

Calculate your forecast earned position

Calculate the net claim retention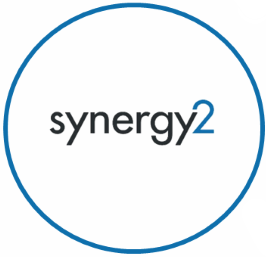 synergy
2
is a web based platform that enables (re)insurance companies to harmoniously bring together the technology used across their operational landscapes – all within a single, integrated platform.
synergy
2
can integrate with existing solutions, as well as offering its own modules across a (re)insurance company's technology landscape.
---
What do you need from a reinsurance software solution?
From the increasingly soft market conditions to third party competition, if you operate in the reinsurance market, you'll be all too familiar with the growing list of challenges that reinsurance and retakaful corporations now face on a day-to-day basis.
In order to overcome these challenges, reinsurers and retakaful corporations are striving to achieve operational excellence. At Eurobase we have been helping clients for over 25 years to do just this. Many of our clients rely on our personal approach to ensure their systems meet their business needs.
Focus on your business - not your data
synergy2 brings a wealth of real-time management information and business intelligence to your fingertips - allowing you to focus your time on your business rather than your data.

---
A selection of our reinsurance software clients