ILS Reinsurance Software
"We were looking for an underwriting software system which was flexible enough to handle the complexity of transactions we manage but also simple enough to use. We found that in synergy2 in addition to being a robust platform. synergy2 helps the Horseshoe Group better serve our clients' needs. "
- Andre Perez, CEO, Horseshoe Group
synergy2 - reinsurance software for ILS operations
ILS operations are quickly discovering that the use of a central register is vital to record specific details of shareholder participation within each fund and contract arrangement.
synergy2 is a flexible, fully modular ILS reinsurance software solution that provides you with views of data across funds and shareholders, ensuring vital information is at your fingertips when you need it. This allows you to:
Cut transaction times by 50%
Reduce costs up to 30%
Decrease processing time by 50%
Improve efficiency
Grow GWP volumes without increasing headcount
View limit and aggregate erosion

Determine the optimum risk retention

Perform "what-if" analysis

Be alerted to business anomalies

Demonstrate regulatory compliance

Calculate the net claim retention
Picture your risk exposure

Monitor capacity allocation

Underwrite with certainty

Calculate your forecast earned position

Easily integrate with in house and third party systems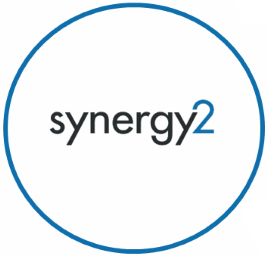 synergy
2
is a web based platform that enables (re)insurance companies to harmoniously bring together the technology used across their operational landscapes – all within a single, integrated platform.
synergy
2
can integrate with existing solutions, as well as offering its own modules across a (re)insurance company's technology landscape.
---
Investing in the right ILS reinsurance technology
What was once considered a relatively small niche in the industry has quickly evolved into a well-established, specialist market. However, with a surge in demand comes an increase in challenges, not least from increased regulatory requirements and the renewed focus on liquidity and collateral management.
Companies offering Catastrophe Bonds and other forms of Assured Risk Transfer are quickly realising that investment in the right technology is critical in order to effectively manage their cash flow and to ensure they can meet these specialist market challenges.
Eurobase is one of the leading providers of advanced software solutions in the reinsurance and ILS markets. Our flexible insurance software, synergy2, is designed to handle the fluctuating challenges of the industry while delivering immediate and quantifiable benefits to your business .
Tracking the status of the different entities involved in your arrangement and accounting for various financial funding arrangements can be a complex issue. Fortunately, synergy2 provides an automated service that will do all of this for you. It will even publish/distribute information to the correct entities.
Focus on your ILS business - not your data
synergy2 brings a wealth of real-time management information and business intelligence to your fingertips - allowing you to focus your time on your business rather than your data.

---
A selection of our clients