synergy
2

- Insurance & Reinsurance Software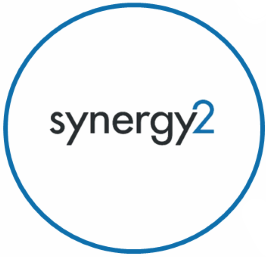 As companies evolve, so too does the technology that underpins their operations. Over time this typically results in disparate systems which are not fully integrated and do not deliver the operational efficiency, performance indicators, and management overview which is becoming increasingly critical for businesses to be successful in today's economic climate.
synergy
2
is a web based platform that enables (re)insurance companies to harmoniously bring together the technology used across their operational landscapes – all within a single, integrated platform.
synergy
2
can integrate with existing solutions, as well as offering its own modules across a (re)insurance company's technology landscape.
---
Discover what synergy

2

software can do for your market
---
Insurance and Reinsurance software to help your business grow
Eurobase Insurance Solutions is a division of the Eurobase International Group and a leading independent insurance software and service provider.
We have a 100% track record of successful implementations, over 25 years in 25 countries, with every single client being referenceable. We also have great pride in the quality of our single tier customer support service. For years our clients have relied on our technology to ensure their business growth. synergy2 provides them with a software solution that is fully integrated into their existing infrastructure to deliver immediate, quantifiable benefits. With synergy2, you can:
Reduce operational costs;
Realise greater processing efficiencies;
Improve your customer services;
Achieve greater flexibility for growth.
synergy2 can manage the complete lifecycle of your business including client management, underwriting, claims, reinsurance /retrocession, accounting and management information.
Do we cater for your business line?
Our software solutions cater for a wide range of classes, including property, motor, casualty, aviation, marine and other specialist lines, and put you in control of the entire insurance and reinsurance process.